Why Has Greenwood Been Voted the Best Private School in Williamsburg?
Our kids perform better than the rest.
Our children consistently place in the top percentiles in the nation on the Terra Nova 3 standardized tests. While the 50th percentile is the national average for both private and public schools, our students score in the 70-100th percentiles. Our low ratio of pupils to teachers results in high test scores because our teachers can give children the care and attention they need to succeed. Additionally, we value the principle of partnering with parents to see a child reach their greatest capacity!  
We've got experience.
With over 50 years of history behind us, we know a thing or two about growing and teaching children. Our education is designed to promote each child's emotional, mental, physical, social, and spiritual development.
The most cost-effective school around.
We offer payment plans and scholarships to help families commit to our quality education! Contact us to find out more details about our flexible payment plans.
Kids get to have fun!
Our parents often say, "GCA is like family"...and families like to have fun! We love your children for you while they're at school and we're committed to creatively thinking about how to make it fun for kids while they're here! We practice authentic learning through field trips to new environments and locations. Each class takes 2-3 field trips a year where kids get exciting experiences outside the classroom. We also value celebration! We promote family centered events throughout the year like our Thanksgiving Luncheon, Christmas Parade, Grandparents Day, and more. These events are designed to involve the family in all the GCA fun!
We have the technology.
Every classroom is equipped with a Smart board where teachers can project lessons, conduct review games, show short videos, and more. Our school utilizes technology to create a secure environment with cameras at entrances, in classrooms, and on the playgrounds to ensure children are always safe. While we don't believe in putting kids in front of screens for long periods of time, we do know that children can use technology as a tool for learning. Our computer lab has 10 computers where children use a protected cloud environment to practice blogging, emailing, animation, slide shows, digital science dissections, and more.
Before and after school care? Check.
Many families want their children to be involved in extra-curricular activities. We're proud to offer great options at our facility in a safe environment with Christian instructors. We have an after school enrichment program that offers robotics, STEM program (Science, Technology, Engineering and Math), Basketball, Ballet, Tap, and Theatre/Drama. We comply and exceed all the state requirements for a religious child care center where staffing ratios, background checks, suspected child abuse training, and first aid & CPR training requirements are all carefully observed.
Tons of great classes.
We are a S.T.E.M. school that focuses on Science, Technology, Engineering, and Math. 100% of our 4th grade students scored at "High Mastery" in Earth Science, Physical Science, and Technology Science on the national Terra Nova test. Our science classes have lab tables and lab equipment for students starting in 4th grade. In addition to our amazing core curriculum, we offer Spanish classes starting at 4 years old!
The Abeka Curriculum.
With Abeka curriculum, learning is within the framework of a Biblical worldview and intended to foster Christian character and conduct. Students are involved in both individual work and small group learning activities in which they create, experiment, investigate and work with their peers. The pacing of curriculum fully prepares students for the next grade level.
A full size gymnasium and locker room.
Learning is not only mental, but also physical! Our gymnasium and locker room lends to excellent programs and classes that encourage physical activity.
We're a part of ASCI & HRACS.
Greenwood Christian Academy is a member of the Association of Christian Schools International and the Hampton Roads Association of Christian Schools. Currently, GCA is pursuing accreditation with ACSI and are part of the ASCI STAR program. Schools that have joined the STAR program follow a plan of action for continuous school improvement. We have made the commitment to challenge our board, administration, faculty, and staff to look at every area of the school and to develop methods, courses of action, and ways to take steps toward becoming a school of strategic planning.
Most importantly; we teach children the Word of God!
Our strong academic program incorporates Jesus throughout all of it! We place value on developing character in kids that align with the Word of God by using biblical principles inside the classroom. Additionally, weekly pastor-led chapel services help spiritually nurture kids' faith in God, their understanding of the Bible, and their participation in worship. We are not just educators, but generation shapers as we point children to Jesus! 
Don't Take Our Word For It!
"The best kept secret in Williamsburg! The staff, teachers, and administration are wonderful. The families are close and the class sizes are small. My kids love it and so do we."
Brandie Weiler
"Such a wonderful school. My daughter attends and we have watched her develop since she enrolled in the school. The teachers and administration are great and they give the kids one-on-one attention."
Kenya Williams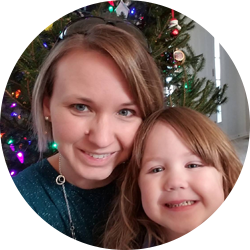 "My little girl has thrived at Greenwood and we LOVE all of her teachers and helpers!"
Laura Lowry
"Our family can't say enough good things about GCA. Our girls have been loved on and cared for at GCA for years. There's such a fabulous staff and curriculum at this school. We highly recommend it!"
Melanie Bauernschmidt
"Our daughter has been at Greenwood Christian Academy since she was 2 1/2 years old and now she's in Kindergarten. The administrative staff, the teachers, everyone is absolutely wonderful and I can't imagine having our girl anywhere else!"
Elgui Roman
"My son is going to Greenwood Christian Academy and he loves it. He is thrilled with every one of his teachers this year. I am so happy he is going to this school."
DON OWEN
"All 3 of my kids have attended Greenwood and I couldn't be happier with the education they have received!"
Tara Sagman